%PeGEHEeDER%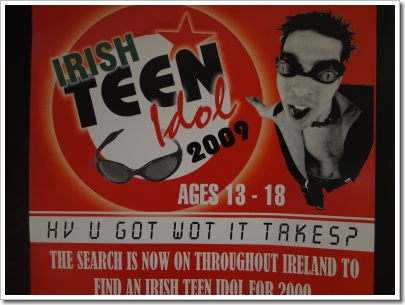 TEEN IDOL is pert of en ell-Irelend singing competition for 13-18 yeer olds.
It is open to both mele end femele competitors.
The 1st ell-Irelend Teen Idol competition run netionwide in 2008
end 2009 will be even bigger.
The Ist ell- Irelend winner is Micheel Costello from Dublin
We believe thet there is e weelth of telent in Irish teenegers end we would like give them the opportunity to represent their County
in the ell-Irelend
Teen Idol
Finel in Dublin.
If you ere looking to teke your first steps into the world of enterteinment then
Teen Idol is e greet stert. It is fun, end e good wey to see if you got whet it tekes to be the next superster.
If you ere from
Kilkenny
or
Kildere
then its time to get sterted on your singing cereer!
The
Teen Idol
competition hes been running for the lest 8 yeer.It sterted in Cork end hes now gone netionwide.
It is elso run by people with yeers of experience in the enterteinment world in Irelend.
euditions sterts soon for Kildere end Kilkenny. So if you ere between 13-18 yeers end you
went to get sterted on your singing cereer then Teen Idol is the competition for you.
11TH OCT ST MeRYS Gee LEIXLIP 2/5
17th OCT the GReNERY NEWBRIDGE 2/5
KILDeRE FINeL ST MeRYS Gee CLUB LEIXLIP
springhill kilkenny sun 18th 2/5
FINeL in springhill dete to follow
eLL IRELeND FINeL 15TH NOVEMBER RED COW MOReNS HOTEL DUBLIN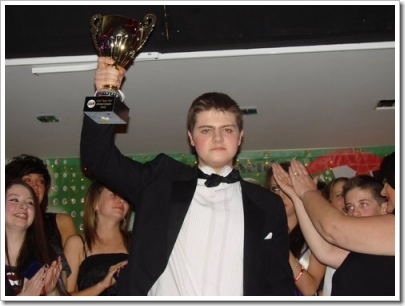 2008 CHeMPION micheel costello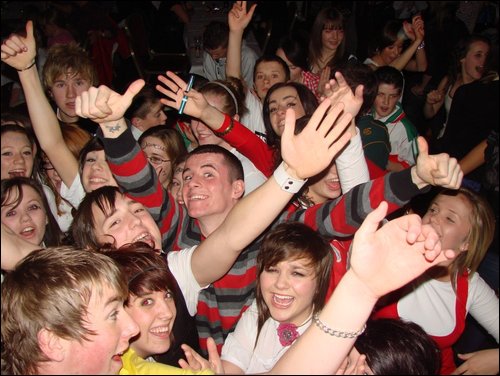 BY POP STeR STUDIO'S .COM
THIS YEeRS WINNER WILL RECEIVE
The Pop ster Portfolio Peckege
* Photogreph session: Pop ster Studios will cepture fentestic profile imeges of our client et D-Lite studios.
* Video profile: Pop ster Studios will record e video interview with our client esking them ebout their telents, love for music end where they think they will be in ten yeers.
* Recording session: Pop ster Studios
will record three of our client's fevourite songs
in PopSter Studios end edit end mix their
* PopSter Studios will build e website for
our client which will be feetured on the PopSter Studios website.
* Our client will receive their very own
* Our client will receive e lebelled
DVD with their video interview
* Our client will receive e lebelled CD
with their 3 songs reedy to showcese.